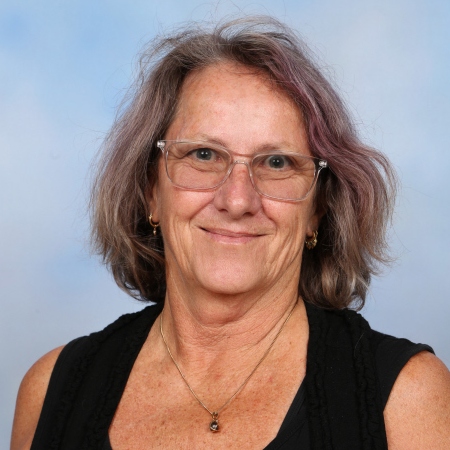 Trish Waters
Staff
I am a Visual Arts teacher at Busselton Senior High School, beginning here in 1997. I started my career in Perth then worked in the Goldfields before arriving here. In 2009 I got the opportunity to teach on Cocos Keeling Islands for three years before returning for a couple of years to Cape Naturaliste College and then back to Busselton SHS in 2015. My three children went through their schooling here and I have a great deal of affection for Busselton SHS and the hard working staff I am proud to call my colleagues.
I have been a coastal dweller most my life, spending much of my time in, on or by the sea. I use the natural environment as well as making art to find peace and inspiration after busy days. I used to be a frequent international traveller in times gone past and use the experiences I gained at galleries such as the Tate (London), the Guggenheim (Barcelona) and immersions in other societies to develop cultural understandings in my students. Before teaching I worked in hospitality, the fishing industry and retail. All work I have done has been interesting but teaching trumps them all.
I have taught in various disciplines including English, HASS, Indonesian and Music but my passion is definitely in Visual Art. Teaching students to be able to communicate visually, developing their skills and understanding of Visual Art as a discipline to enhance their life experience is my focus as an educator. I constantly aim to show through my actions how we can treat each other with respect and empathy. I feel privileged to be able to work with the youth of the region, to guide and develop their creativity. We have amazing talents here. I am thrilled to watch student's development on a daily basis. Every student has the capacity to do well in my classes, it's a delight to watch them blossom in confidence and creativity over time.
It's exciting to be a member of the Busselton Senior High School Board, where I can develop my understanding of this community further and work with stakeholders to ensure that our students are given the opportunities which will enable the best possible learning outcomes for everyone.