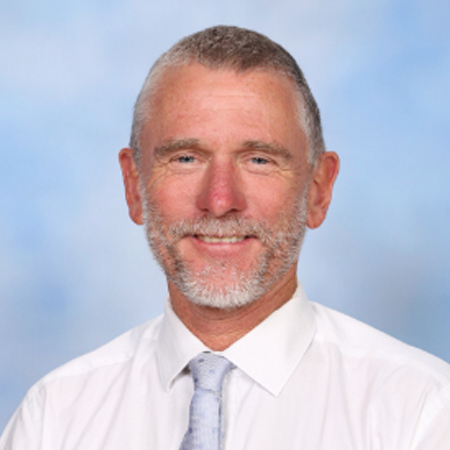 David Gault
Principal
I have lived in Busselton for 21 years with my wife and two sons.  Over this time I have witnessed Busselton grow and develop and as with my children, the changes having been dramatic.  As our town has grown into a city, these changes have impacted Busselton SHS greatly.  The challenges in dealing with these changes have made my role at Busselton SHS such an interesting and rewarding one.
I began at Busselton SHS as a teacher of Physical and Outdoor Education and, over my initial years at the school, held roles such as House Coordinator, Student Services Coordinator and Head of Learning Area: Health and Physical Education.  Increasingly, I took on administrator roles and in 2011 moved to Cape Naturaliste College acting as their Associate Principal before returning to Busselton SHS in 2013.
In my role as Senior School Associate Principal, I have had the pleasure of overseeing the graduation of hundreds of students.  I firmly believe the school has a responsibility to nurture successful partnerships with our students, their parents/caregivers, and the broader community to ensure that every opportunity is given to our students to maximise their potential and their contribution to society.
In Term 1 2021 I am Acting Principal of Busselton Senior High School. I look forward to a new year full of opportunities for our students, and will continue to guide the school in delivering quality education to our community.